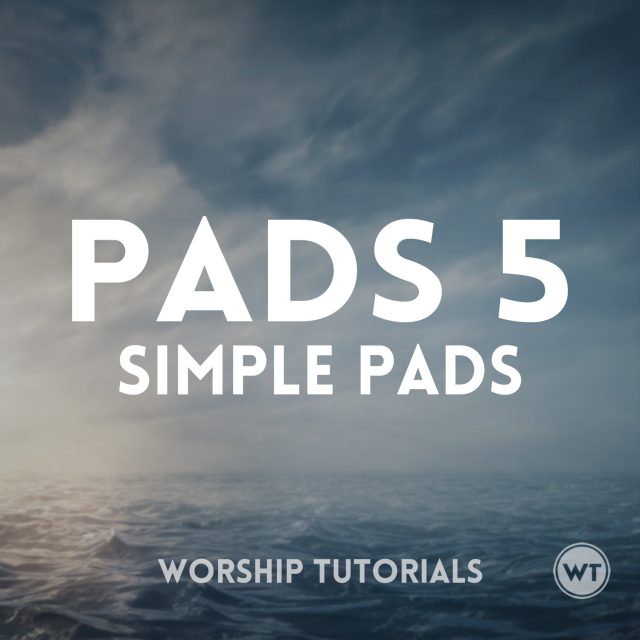 Hear an example of Pads 5 (Simple Pads) playing underneath a song
https://www.youtube.com/watch?v=iMnNYSV7BEQ
In this acoustic play-through, Pads 5 are playing underneath the whole song.
[twocol_one]
Listen to samples in every key

[/twocol_one]
[twocol_one_last]
Some background on Pads 5: Simple Pads
https://www.youtube.com/watch?v=n498nPvaj5U
We are thrilled to announce that our next version of Pads: Simple Pads will be available on August 15.
[/twocol_one_last]
Promotional Pricing
To celebrate the release of Pads 5, we will have two promotional deals going from Aug. 15 through Sept. 15, 2016.
Pads 5: Simple Pads for just $12.99 (reg $14.99 – save $2)
The regular price for Pads 5 will be $14.99, so you'll be able to save $2.
[divider]
Pads Bundle – All major keys Pads sets – $49.99 (reg $74.95 – save $24.96)
This bundled deal will include all 5 of the major keys pads sets – Pads 1, Pads 2 (Atmospheric Pads), Pads 3 (Cinematic Pads), Pads 4 (Evolving Pads), and Pads 5 (Simple Pads).
Purchased separately, these would together cost $74.95, so you're almost getting two Pads sets for free. Even if you already own one set and you want to complete you're library, you're still saving $10.
[divider]
Why Simple Pads?
We wanted to create a set of Pads that had less movement and took up less sonic space while still creating the same rich ambient atmosphere and texture that you've come to know and love from Worship Tutorials Pads.
We're expanding our pad library with Simple PADS. Now, you can have five different sounds in twelve different keys. These Simple PADs create an emotionally charged atmosphere with less movement and more simplicity.
With a smaller dynamic footprint than our other PADs, Simple PADs stays out of the way of what you and your band are doing, while still creating ambiance and depth.
Key Features of Pads
You get all 12 keys – a 20 minute long mp3 for each key
Pads will fit perfectly underneath almost any song. Just play the same pad file as they key of the song
Pads are not progression specific, so no click track is necessary.
They sound great (and now you get many different flavors of Pads).
You can use Pads to create awesome transitions.
They work perfectly underneath spiritual direction moments and prayers, as well as at the end of your messages.