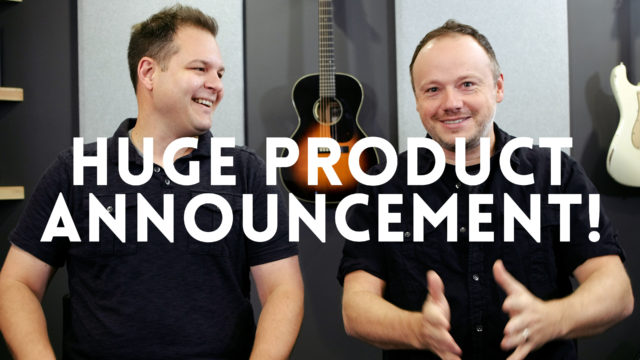 [vc_row][vc_column][vc_video link="https://www.youtube.com/watch?v=NyOKkRnodkE"][vc_column_text]
WE'RE EXCITED ABOUT THE NEXT FEW MONTHS AT WORSHIP TUTORIALS!
The next few months at Worship Tutorials are going to be the biggest and best yet – especially for worship leaders. Here's what we have coming…[/vc_column_text][vc_separator][vc_column_text]
THE HOLIDAY RESOURCE BUNDLE
Releasing this Thursday, Nov 1
This bundle will include a bunch of resources to help you plan and execute awesome worship services for the month leading up to Christmas. Here is what we're including in the Christmas bundle:
Sample service orders for every weekend in December leading up to (and including) Christmas weekend.
A Volunteer care guide. It can be really easy to burn out your volunteers over the Holiday season.
Multitracks, chord charts, and simplified custom arrangements of three classic Christmas songs.
A MainStage patch custom built for Christmas. You can't have Christmas without sleigh bells :).
[/vc_column_text][vc_separator][vc_column_text]
PADS 8 (WONDROUS PADS)
Releasing November 15
For our next set of Pads, we looked back at our most popular set of Pads, which is Pads 5. The reason Pads 5 work so well is because they sound really good, but they are simple enough that the get out of the way of other instruments in a full mix. Pads 8 will be similar to Pads 5, but with a different flavor.
Pads 8 will be released as our standard Pads set (mp3's in very key, plus 'high' and 'low' options for selected keys), and as a MainStage Pads Player patch.
View all our Pads // View our MainStage Pads Player patches
Pads are our flagship and award-winning line of products designed to help you create instant atmosphere and ambience in your worship sets.[/vc_column_text][vc_separator][vc_column_text]
THE WORSHIP MANUAL
Releasing February 2019
We've saved the best for last. Fuller and I have been working on a project we're calling 'The Worship Manual'. It's a series of courses designed to help you become the best worship leader you can be.
We're going to release the Worship Manual in three parts. Each part will contain between 40-50 videos, broken down into modules and lessons. We're designing this series of courses to equip worship leaders of all experience levels to become world-class leaders. Here are just a few of the topics we're covering…
How to start (you've got the job – now what?)
How to embrace your calling as a Worship Leader
How to understand and execute your roles in your church
How to set up healthy boundaries, both personally and as a church staff member
Common mistakes to avoid as a new staff member
How to navigate staff and leadership relationships in a church
How to begin to effect change and build worship culture from the ground up
How to build and lead volunteer worship teams
Music theory
How to introduce new songs in a way where people latch on to them
How to design and lead rehearsals
How to build a culture of preparedness and excellence among your volunteers
How to mentor young leaders and leave a legacy
This list could literally go on and on. We'll be sharing from our collective experience, which spans over 30 years, and tailoring the content to be applicable to leaders in all sizes and styles of churches. They'll be affordable and accessible (all video based)
These courses will literally be our lives' work, and we cannot wait to share them with you.[/vc_column_text][/vc_column][/vc_row]