In this lesson, I go over the standard voicings that I use to play E, A, B, and C#m. If you are brand new to playing guitar, check out my first lesson where I go over how to read chord diagrams, how to hold a guitar, and how to play your first chord.
Guitar Chords In The Key Of E Diagrams
E Chord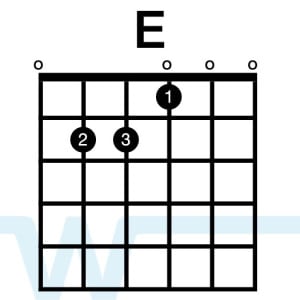 In this lesson, this is pretty much the only voicing of the E chord when playing in the key of e.
A Chord
For A, using three fingers is the way to play a standard A major chord, but if you let the B string ring open, it's an A2 (the 2nd diagram). I actually prefer the A2 in many situations because it has more of an open, natural sound.
B Chord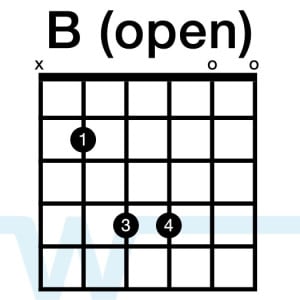 This open variation of B is the way I typically play the chord. It's a bit like playing a power chord.
These variations of B will also work. The 2nd and 3rd diagrams represent how to play B as a barre chord, and the final diagram is the standard B major chord.
C#m Chord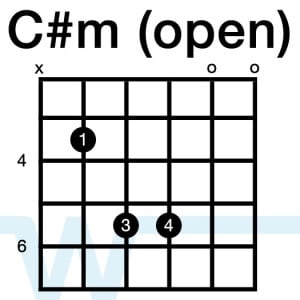 This is the way I play C#m almost every time I play the chord. It's just like the open B chord, but moved up the fretboard two frets. You can also use one of the following variations:
Songs using these chords