Artist:
 Jesus Culture
Album:
 Let It Echo
Key/Tempo:
 Album key is D (song videos in C), 79bpm, 4/4 Time
Listen in iTunes
Chord Charts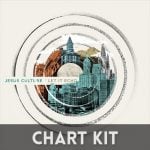 Multitrack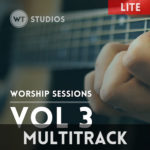 $14.99 Add to cart
Fierce is a great song from the Let It Echo live album by Jesus Culture. It's an easy one to play, both on acoustic and lead electric guitar. The album version is in D, but in our resources we've chosen the key of C since it's a lot easier to sing.
We have a Chart Kit as well as a full multitrack available. The Chart Kit follows the Jesus Culture arrangement, and the multitrack is our own version that you can hear on the left. Click each product image for more information.
Chords used in this song
Strumming Patterns
1   2   3   4   ,...
DUDUD DUDUDUD DU,...
Sale!
Fierce – Multitrack Lite
$14.99
Description
What you get with your purchase of this Worship Tutorials Multitrack Lite:
.ZIP Files for selected keys (see above).
Instrument stems for all the individual instruments used in the recording.
Click and Cue/Guide tracks to keep you and your musicians on track.
Full stereo reference mix file (all the instruments in one stereo file with no click) "Karaoke/Performance Track"

Click/Split files (click/cues panned Left, full mix panned R) "Split Track"
This allows you to use this multitrack in a wide variety of environments.
Arrangement:
Song Title: Fierce
Original Arrangement: Worship Tutorials Studios – Worship Sessions Volume 2
Keys: B C, and D. Original key is C
Tempo: 79 bpm, 4/4 time
Multitrack Produced by: Brian Wahl
Tracks (stems) included:
Click
Cues
Acoustic Guitars (2)
Pads
Synth
Bass Synth
Electric Piano
Shakers
Tamb Hits
Background Vocals
All files are 320K mp3 files.
Only logged in customers who have purchased this product may leave a review.
Latest Songs