Artist:
 Jesus Culture
Album:
 Let It Echo
Key/Tempo:
 Album key is D (song videos in C), 79bpm, 4/4 Time
Listen in iTunes
Chord Charts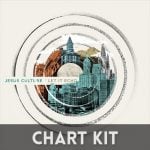 Multitrack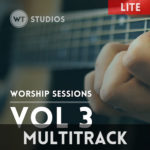 $14.99 Details
Fierce is a great song from the Let It Echo live album by Jesus Culture. It's an easy one to play, both on acoustic and lead electric guitar. The album version is in D, but in our resources we've chosen the key of C since it's a lot easier to sing.
We have a Chart Kit as well as a full multitrack available. The Chart Kit follows the Jesus Culture arrangement, and the multitrack is our own version that you can hear on the left. Click each product image for more information.
Chords used in this song
Strumming Patterns
1   2   3   4   ,...
DUDUD DUDUDUD DU,...
Latest Songs