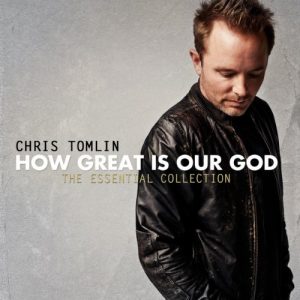 How Great Is Our God is probably the single most popular modern worship song of all time. It's essentially a modern hymn. It's a great song, and very easy to play and sing.
In our resources, we've covered the arrangement from the 'How Great Is Our God: The Essential Collection' album. It has a little different electric guitar lead part that breathes new life in the song.
Arrangement
Album: Chris Tomlin – How Great Is Our God: The Essential Collection
Tempo: 78 bpm, 4/4 time
Album Key: Db (male – med/high)
Available Products:
Chord Charts
Training Resources
: Acoustic Song Video // Electric Song Video // Acoustic Tutorial // Electric Tutorial
(scroll down for training resources)
How Great Is Our God – Chart Kit – Chris Tomlin arrangement
$1.99
Arrangement: Passion – How Great Is Our God
Keys included: A, B, C, D, E, F ,G
Listen in iTunes
Description
Chord Chart kits include both Nashville charts and lyric charts in various keys. Your download will be in the form of a .zip file. Extract the file and you will find two folders, 'Lyric Charts and Nashville Charts'.
Only logged in customers who have purchased this product may leave a review.
Guitar: Thinline Telecaster (home-made) with Porter 9T pickups
Amp: Line 6 Helix (Matchless model)

To see our tutorial using key of G chords on YouTube, click here.
Diagrams:
Strumming Patterns:
Intro:
D_ D_ D_ D_ UDUD_ DU …
Verse/Chorus:
D_ UDUD_ UDUD_ DU …