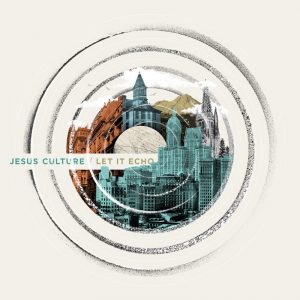 Miracles is one of my favorites from the Let It Echo album, and the story behind it is powerful (watch the story here)
We have a lot of resources for this one, including the video tutorial, our own unique acoustic arrangement (with multitrack), chord charts, and more.
Arrangement
Album: Jesus Culture – Let It Echo
Tempo: 72 bpm, 4/4 time
Album Key: D (male) – our resources are in the key of C
Products
:
Multitrack Lite (Worship Tutorials arr.)
 // Chord Charts //
Song (iTunes, Spotify, etc)
Training Resources:
Acoustic Song Video // Acoustic Tutorial Video
This is the official Worship Tutorials version of Miracles. It is similar to the Jesus Culture arrangement from Let It Echo, but slightly shorter, and suitable for a more acoustic environment.
Our MultiTrack of this arrangement is available (see above). You can also buy/stream this song on iTunes or wherever you listen to music.
Sale!
Miracles – Multitrack Lite
$14.99
Description
What you get with your purchase of this Worship Tutorials Multitrack Lite:
.ZIP Files for selected keys (see above).
Instrument stems for all the individual instruments used in the recording.
Click and Cue/Guide tracks to keep you and your musicians on track.
Full stereo reference mix file (all the instruments in one stereo file with no click) "Karaoke/Performance Track"

Click/Split files (click/cues panned Left, full mix panned R) "Split Track"
This allows you to use this multitrack in a wide variety of environments.
Arrangement:
Song Title: Miracles
Original Arrangement: Worship Tutorials – Worship Sessions Vol 2
Keys: B, C, Db, and D. Original key is C
Tempo: 72 bpm, 4/4 time
Multitrack Produced by: Brian Wahl
Tracks (stems) included:
Click
Cues
Shaker
Tambourine
Pads
Strings
Organ
Piano
Electric Piano
Acoustic Guitars (2)
Background Vocals
All files are 320K mp3 files.
Only logged in customers who have purchased this product may leave a review.
Miracles – Chart Kit – Jesus Culture Arrangement
$1.99
Arrangement: Jesus Culture – Let It Echo
Keys included: A, B, C, D, E, F, and G
Song Data: Album Key – A // Tempo: 72bpm, 4/4 time
On the album, the song is in D which suitable for a high male lead (very high). For most male vocalists, use key of B, C, or D. For a female voice, try F, G, or A.
Description
Chord Chart kits include both Nashville charts and lyric charts in various keys. Your download will be in the form of a .zip file. Extract the file and you will find two folders, "Lyric Charts and Nashville Charts".
Only logged in customers who have purchased this product may leave a review.