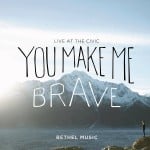 You Make Me Brave is a female lead on the album, but I've done it in the key of G, which works well for a male lead. Love this song!
Arrangement
Chords used in this song
You can use other variations of these chords if you like. In the video I sometimes play some different voicings of these.
Strumming Pattern
1   2   3   4   ,...      
dudud dududud du,...

Charts coming soon