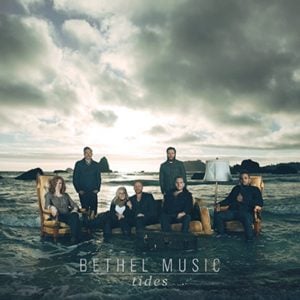 Forever is one of my favorite worship songs right now (and I suspect will remain one of my favorites). Something about singing about what Jesus did on the cross and how He is risen… This one is extremely well written, and the melody is very singable.
The album key (from the Tides album) is in A, but it's actually a bit low for a male vocalist. I've done it up in C as well in a live environment – that gets pretty high. For a female vocalists, you could try it in D, E, or F.
Arrangement
Album: Bethel – Tides
Tempo: 73bpm, 4/4 time
Album key: A (low male)
Products available:
Multitrack
//
Chord charts
Training resources:
Song video (acoustic) // Song video (electric) // Tutorial video (acoustic) –
scroll down to view training resources
Products
Sale!
Forever – Multitrack – Bethel arrangement
$19.99
Description
What you get with your purchase of this Worship Tutorials Multitrack:
.ZIP Files for ALL 12 Keys! You choose what keys you want to download.
Instrument stems for all the individual instruments used in the recording.
Click and Cue/Guide tracks to keep you and your musicians on track.
Full stereo reference mix file (all the instruments in one stereo file with no click) "Karaoke/Performance Track"

Click/Split files (click/cues panned Left, full mix panned R) "Split Track"
This allows you to use this multitrack in a wide variety of environments.
Arrangement:
Song Title: Forever
Original Arrangement: Bethel – Tides
Keys: All 12. Original Key is A
Tempo: 73 bpm, 4/4 time
Multitrack Produced by : B.M. Fuller
Tracks (stems) included:
Click
Cues
Drum Kit Stem
Percussion (shaker and tambourine)
Bass Guitar
Pads
Strings (multiple strings files)
Piano
Acoustic Guitar
Electric Guitar 1
Electric Guitar 2
All files are 320K mp3 files.
Only logged in customers who have purchased this product may leave a review.
Forever – Chart Kit – Bethel Arrangement
$1.99
Arrangement: Bethel – Tides
Keys included: A, B, C, D, E, F, and G
Song Data: Album Key – A // Tempo: 73bpm, 4/4 time
On the album, the song is in A which suitable for a low male lead. For most male vocalists, use key of A, B, or C. For a female voice, try D, E, or F.
Description
Chord Chart kits include both Nashville charts and lyric charts in various keys. Your download will be in the form of a .zip file. Extract the file and you will find two folders, "Lyric Charts and Nashville Charts".
Only logged in customers who have purchased this product may leave a review.
Training Resources
Chords used in this song
Strumming Patterns
For the quieter sections, I just do down-strums. For the bigger sections, you can use this pattern:
1   2   3   4   ,...      
d  udud  udud du,...