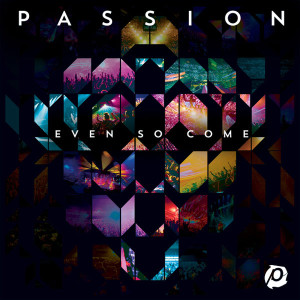 If you want to break out your electric guitar, turn on a fuzz pedal and play awesome riffs all day, then this is the song for you. It works surprisingly well on acoustic, too. Lift Your Head Weary Sinner (Chains) is a very singable song that is a ton of fun to play. I like the version on the Passion album, but the Neon Steeple version is very similar – it just has a different more acoustic sound.
The album version is in the key of Em (you could think of it as key of G if you wanted). It can be pretty high, so you might try it in Dm or even C#m if you'd like.
Arrangement
Chords used in this song
The G and A chords that just have two notes in them are more like power chords, and you play those in specific sections of the song. For the Bm, all you really need to play is just the B note (2nd fret on the A string), and it walk up to a C. If you want you can play the full Bm barre chord but it's not really necessary.
Strumming Patterns
1   2   3   4   ,...      
dudud dududud du,...
Lift Your Head Weary Sinner (Chains) – Chart Kit – Crowder arrangement
$1.99
Arrangement: Passion: Even So Come (Crowder)
Keys included: Am, Bm, C#m, Dm, Em, F#m, and G#m
Listen in iTunes
On the album, the song is in Em which I would describe as a high male key. For a male lead, use Em, Dm, or even C#m. For a female lead try Bm or Am.
This song is in what is in a minor key, so you could think of major keys and relative minor keys. For example, Em is the relative minor of G major. Bm is the relative minor of D major, and so on.
Description
Chord Chart kits include both Nashville charts and lyric charts in various keys. Your download will be in the form of a .zip file. Extract the file and you will find two folders, "Lyric Charts and Nashville Charts".
Only logged in customers who have purchased this product may leave a review.
Sale!
Lift Your Head Weary Sinner (Chains) – Multitrack – Crowder arrangement
$19.99
Description
What you get with your purchase of this Worship Tutorials Multitrack:
.ZIP Files for ALL 12 Keys! You choose what keys you want to download.
Instrument stems for all the individual instruments used in the recording.
Click and Cue/Guide tracks to keep you and your musicians on track.
Full stereo reference mix file (all the instruments in one stereo file with no click) "Karaoke/Performance Track"

Click/Split files (click/cues panned Left, full mix panned R) "Split Track"
This allows you to use this multitrack in a wide variety of environments.
Arrangement:
Song Title: Lift Your Head Weary Sinner (Chains)
Original Arrangement: Crowder – Neon Steeple
Keys: All 12. Original Key is Em (G)
Tempo: 72 bpm, 4/4 time
Multitrack Produced by : B.M. Fuller
Tracks (stems) included:
Click
Cues
Acoustic Guitar (2 tracks)
Banjo
Dobro
Electric Guitars
Pads
Bass
Chains
Claps
Kick
Gang Vocals
All files are 320K mp3 files.
Only logged in customers who have purchased this product may leave a review.