Chord Diagrams
Strumming Patterns
Intro: D DU UDU,D DU UDU,…
Instrumental section: D D D DU,D D D DU,…
Big sections: D UDUD UDUD DU,D UDUD UDUD DU,…

With Everything – Chart Kit – Hillsong arrangement
$1.99
Arrangement: Hillsong – This Is Our God
Keys included: A, B, D, E, F, and G
Listen in iTunes
For a male lead, use keys A or B. For a female lead, use keys E or F. G is included for use with a capo.
Description
Chord Chart kits include both Nashville charts and lyric charts in various keys. Your download will be in the form of a .zip file. Extract the file and you will find two folders, 'Lyric Charts and Nashville Charts'.
Only logged in customers who have purchased this product may leave a review.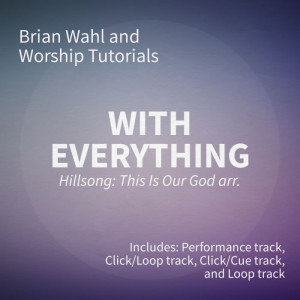 Purchase (Loop Community)
Loop/Split Track ($9.99)
Multi Track ($19.99)
With the loop, you get 3 files – one with the click/cues panned hard L and the loop panned hard R, a stereo file with just the loop, and file with just the click/cues. With the multitrack, you get a folder of WAV files – each part as an individual file (this is great if you just need some or all of the parts in the loop).
LOOP DETAILS
Arrangement:  Hillsong – This Is Our God
Key: A (the album version is in B, but A is easier to sing)
Tempo: 68.5 BPM, 4/4 time
Info
This loop works great with just a solo acoustic performer or with a full band.
Instruments in the loop include: Electric Guitar Pad (you'll hear it in the beginning and playing throughout the song), Pads, Rhythm Electric Guitar (works well even if you have this in your band), Lead Electric Guitar (again – works with a live lead player as well), and Strings.
It seems like anytime you ever hear a promotional clip from Hillsong (about a Hillsong conference for example), the song 'With Everything' is playing in the background. One of their most powerful songs.